Mont Bélanger
Chemin du Club, Saint-Robert-Bellarmin, QC G0M 2E0, Canada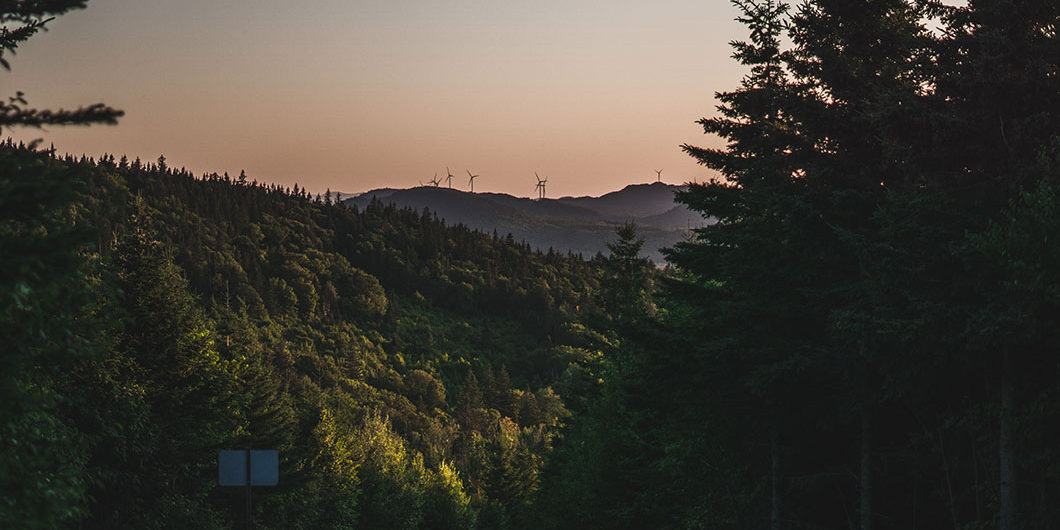 The Ancient One
Altitude: 960 m
Drop: 420 m
Length: 5 km (from the P2 parking lot)
Type: Appalachians, border, loop
Duration: 3:30
Level: Intermediate
One foot in Canada, one in the United States! On this summit, enjoy the unique experience of walking on the border. At 960 metres tall, Mont Bélanger offers more than 25 km of well-marked trails that overlook a 200-year-old white spruce forest. Some of the conifers are more than a metre in diameter. Nature lovers can enjoy a lush environment nestled between lakes and hills, worthy of a postcard picture.
For a quick ascent, park your car in the second parking lot. For the more daring, take on the challenge of the Face de singe (Monkey Face); you'll quickly understand where that name comes from!
You'll love the plant life at the summit, which is mainly made up of dense fir trees, different types of mosses, and mushrooms. Open your eyes wide to see the rare Bicknell's thrush, the black-backed woodpecker, the pine warbler and the spruce grouse. From the observation tower, which sings in the wind, you'll have a front-row seat to a spectacular panorama. In the distance, you'll be able to see the border, dotted with monuments and markers to make it clearly visible.
For adventurers at heart, sleep two-thirds of the way up on one of the two camping platforms to see a colourful sunrise and recharge your batteries (reserve on site).
Each of the many summits reveals a new perspective. Les Éboulis, Lac Émilie and the observation tower are just a few of the spots that will delight you.
*Closed in the fall during hunting season. The trails are also closed in winter because they are not marked for winter.
See the summits
Mont Bélanger
Chemin du Club, Saint-Robert-Bellarmin, QC G0M 2E0, Canada
Camping Samson
10 Rue Roger-Bégin, Saint-Ludger, QC, Canada