Louise-Gosford ZEC (Gosford Area)
901 Rang Tout-de-Joie, Woburn, QC, Canada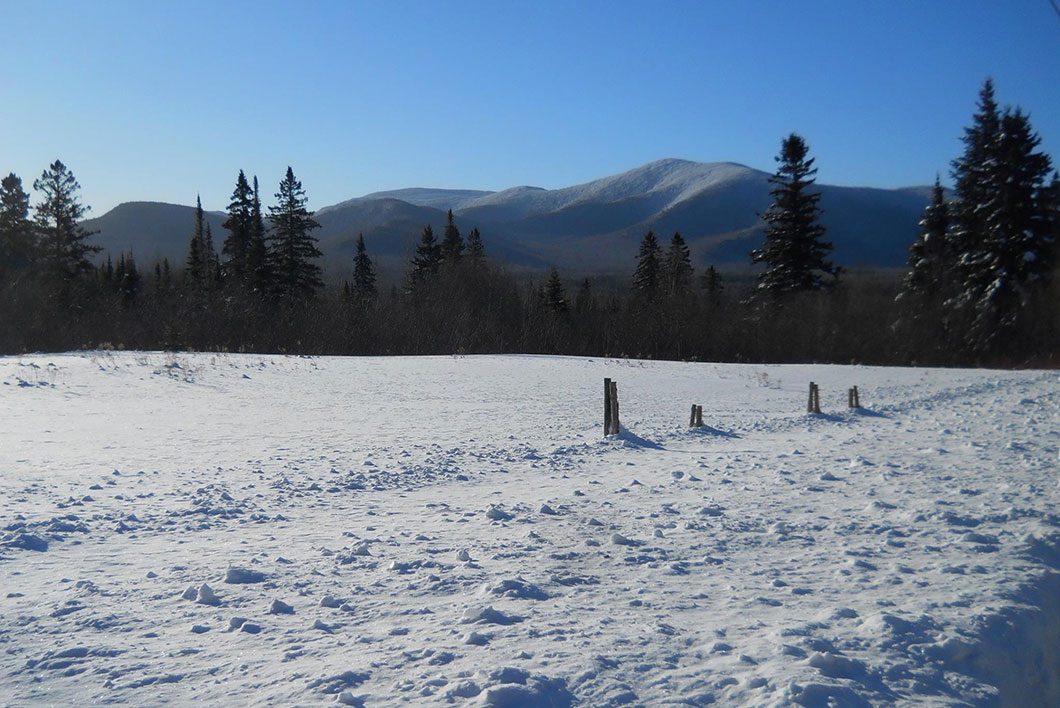 The Gosford ZEC is an inhabited forest where you can find activities that include hunting and fishing, hiking, snowmobiling, wilderness skiing, dog sledding and accommodation in nature.
Sitting on the edge of the Canadian-American border, the Mount Gosford area, measuring 61 km2, offers an exceptional natural experience!
At 1,193 metres high, Mount Gosford is the 7th-highest peak in Quebec and offers an unobstructed, 360° view not only of the rugged, mountainous wilderness of the states of Maine and New Hampshire, but also of the natural region of the Lac Mégantic border mountains.
Take the various trails that wind through the area, whether along the ridges or in the depths of the valleys, to discover breathtaking landscapes, diverse forests and abundant wildlife.
For an unforgettable night under the stars, extend your stay with us by renting a rustic campsite, a hut, a three-sided shelter or a camping platform.
Trails are accessible every day except during moose hunting season.
It's a true nature experience, no matter how you want to explore the area. A unique opportunity to live in the forest … put this experience on your list!
Back to activities
Louise-Gosford ZEC (Gosford Area)
901 Rang Tout-de-Joie, Woburn, QC, Canada
Mont Gosford
Mont Gosford, Saint-Augustin-de-Woburn, QC G0Y 1R0, Canada
Domaine Sous un Ciel Étoilé
3290 Québec 212, Woburn, QC, Canada
Joseph-Alfred Fontaine stop – Woburn
Chemin de la Rivière-Bergeron & Québec 161, Saint-Augustin-de-Woburn, QC, Canada
Le Marché des Appalaches
147 Québec 212, Notre-Dame-des-Bois, QC, Canada
Mont Saddle
10e Rang E, Notre-Dame-des-Bois, Le Granit, QC J0B 2E0, Canada
Chalet L'Étoile de la Montagne
80 Québec 212, Notre-Dame-des-Bois, QC, Canada
Scotch Cap
784 Chemin de la Rivière-Bergeron, Piopolis, QC G0Y 1H0, Canada
Montagne de Marbre
10e Rang E, Notre-Dame-des-Bois, Le Granit, QC J0B 2E0, Canada
Plein La Vue stop – Notre-Dame-des-Bois
58-56 QC-212, Notre-Dame-des-Bois, QC J0B 2E0, Canada
Herboristerie Apoteka
35 Rue Principale Est, Notre-Dame-des-Bois, QC, Canada
Le Chalet du Randonneur
40 Route de l'Église, Notre-Dame-des-Bois, QC, Canada
Gîte Coté-Lac B&B
528 Chemin de la Rivière-Bergeron, Piopolis, QC, Canada
Auberge Au Soleil Levant – Resto Pub
499 Rue Principale, Piopolis, QC, Canada
Solstice Plein Air
515 Rue Principale, Piopolis, QC, Canada
Cœur villageois de Piopolis
403, rue Principale, Piopolis, Québec, G0Y 1H0
Marina de Piopolis
516 Rue Principale, Piopolis, QC G0Y 1H0, Canada
Clocher Trails
472 Rue Principale, Piopolis, QC, Canada
Des Zouaves stop – Piopolis
472 Rue Principale, Piopolis, QC, Canada
Magasin Général de Piopolis
454 Rue Principale, Piopolis, QC, Canada
Camping Municipal de Piopolis
109 Chemin de la Plage, Piopolis, QC, Canada
Hébergement aux Cinq Sens
250 Rang des Grenier, Piopolis, QC, Canada
Plage du Lac aux Araignées
4999 4e Rang, Frontenac, QC, Canada
Aux Berges de l'Aurore
139 Route du Parc, Notre-Dame-des-Bois, QC, Canada
Ferme Terre-Vent
139 Route du Parc, Notre-Dame-des-Bois, QC, Canada
Camping et Chalet dans les Arbres Mont-Mégantic
4149 Chemin de la Montagne, Val-Racine, QC, Canada
Club de Golf du lac Mégantic
1039 Québec 161, Frontenac, QC, Canada
Tour d'observation des Hautes Appalaches stop
1052 QC-161, Frontenac, QC G6B 2S1, Canada
Domaine des Montagnais
203 Chemin de la Fôret Enchantée, Val-Racine, QC, Canada
Mini Compostelle Mégantic