Mont Gosford
Mont Gosford, Saint-Augustin-de-Woburn, QC G0Y 1R0, Canada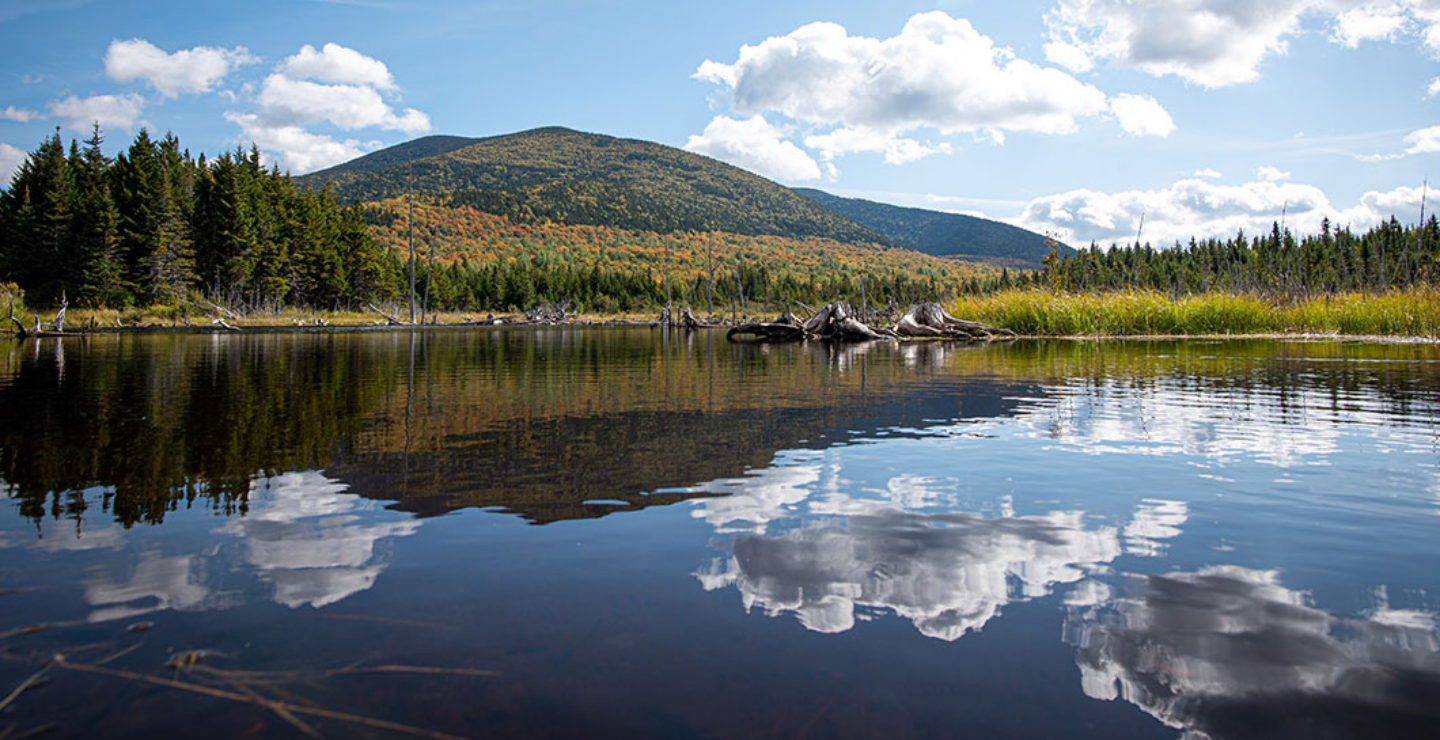 The Colossal One
Altitude: 1,193 m
Drop: 450 m
Length: 8.4 km (from the Rose-Délima lodge)
Type: Appalachians
Linear or loop (17 km)
Duration: 3:30
At 1,193 metres high, it dominates southern Quebec with its subarctic climate. Sitting on the edge of the Canadian-American border, the Mont Gosford area (located in the Louise-Gosford ZEC) covers 6,111 km2 and offers an exceptional natural experience. That's a lot of kilometres to tread!
Take out your to-conquer list of the highest summits in Quebec and cross out #7 once you reach the top. The observation tower at the summit will give you an unobstructed view of the vast wilderness of Maine and New Hampshire, as well as the natural region of the Lac Mégantic border mountains. Don't descend too soon: the adventure's not complete without your selfie at the "Rencontre au Sommet" sign!
For an unforgettable night under the stars, extend your stay by renting a rustic campsite, a hut, a three-sided shelter or a camping platform. You'll surely have the opportunity to meet your neighbours: moose, Bicknell's thrush, hares, owls and more.
Trails are accessible every day except during moose hunting season. In summer, the welcome centre is open from Sunday to Thursday, 8:00 a.m. to 4:00 p.m., and on Friday and Saturday from 8:30 a.m. to 5:30 p.m. You're encouraged to check in at reception when you arrive.
*Dogs are allowed
See the summits
Louise-Gosford ZEC (Gosford Area)
901 Rang Tout-de-Joie, Woburn, QC, Canada
Mont Gosford
Mont Gosford, Saint-Augustin-de-Woburn, QC G0Y 1R0, Canada
Domaine Sous un Ciel Étoilé
3290 Québec 212, Woburn, QC, Canada
Joseph-Alfred Fontaine stop – Woburn
Chemin de la Rivière-Bergeron & Québec 161, Saint-Augustin-de-Woburn, QC, Canada
Le Marché des Appalaches
147 Québec 212, Notre-Dame-des-Bois, QC, Canada
Mont Saddle
10e Rang E, Notre-Dame-des-Bois, Le Granit, QC J0B 2E0, Canada
Scotch Cap
784 Chemin de la Rivière-Bergeron, Piopolis, QC G0Y 1H0, Canada
Montagne de Marbre
10e Rang E, Notre-Dame-des-Bois, Le Granit, QC J0B 2E0, Canada
Chalet L'Étoile de la Montagne
80 Québec 212, Notre-Dame-des-Bois, QC, Canada
Plein La Vue stop – Notre-Dame-des-Bois
58-56 QC-212, Notre-Dame-des-Bois, QC J0B 2E0, Canada
Herboristerie Apoteka
35 Rue Principale Est, Notre-Dame-des-Bois, QC, Canada
Le Chalet du Randonneur
40 Route de l'Église, Notre-Dame-des-Bois, QC, Canada